According to the American Veterinary Dental Society, 70% of adult cats and 80% of adult dogs show symptoms of oral disease.
Our dental services include teeth cleaning and polishing, sealant, fluoride treatment, periodontal treatment for infected gums, digital dental x-rays, tooth extractions and oral surgery.
Most pets have evidence of dental disease by two years of age, and many older pets have advanced periodontal disease-causing pain and loss of teeth.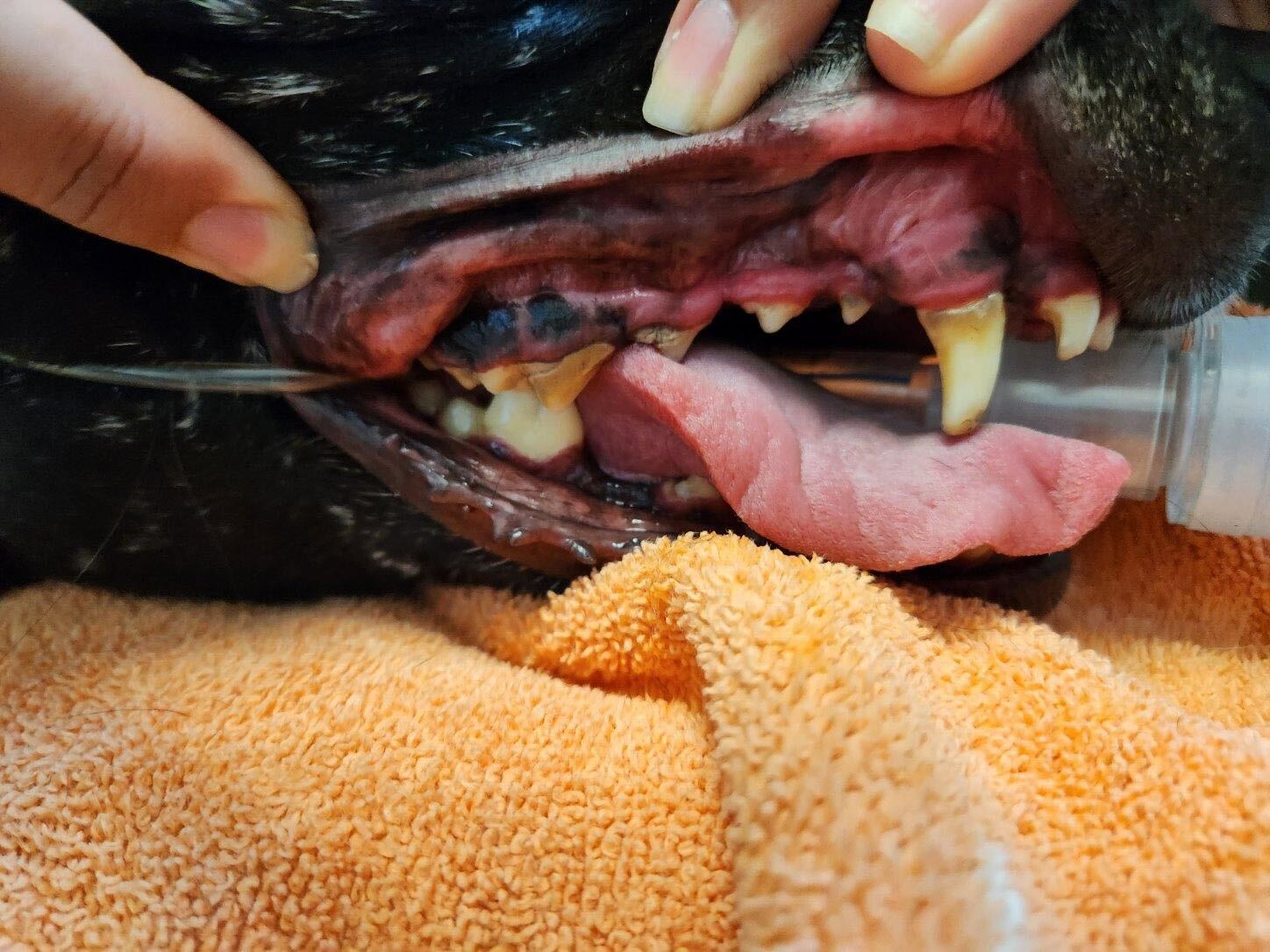 Our goal is to prevent dental disease by offering a variety of preventative products for pet owners to use at home, and with professional dental cleanings here in our hospital.  The best thing you can do at home is brushing your pet's teeth daily.
How to brush your pet's teeth:
Start slow and gradual over several weeks or more.
Start by letting them taste the toothpaste occasionally. (only use toothpaste design for your pets. People toothpaste will upset your pet's stomach.)
The most important place to focus on is the gumline, where food gets trapped, bacteria grows, and plaque forms.
Spread some toothpaste on your finger and gently rub along the teeth and gumline.  Start with the front teeth and then progress to the back, upper and lower teeth.
Once your pet is comfortable with these steps, slowly introduce a finger brush and rub the teeth and gums in a circular motion. Start with the front, then move to the back, upper and lower teeth on each side.
When this becomes tolerable and routine, try brushing with a pet toothbrush
This entire toothbrushing session should only take a minute or two.  Teeth brushing should always be positive and not stressful for you or your pet.